Zedd Super Bowl LVI



Animated & rendered stadium visuals for Zedd's Super Bowl LVI pregame performance. Zedd performed at Sofi Stadium during Super Bowl LVI on February 13, 2022. This performance took place before kickoff inside the stadium taking over the massive visual screens to create a one-of-a-kind concert experience.

(source: NBCSports / NFL)

One of the main challenges of this project was designing content for Sofi Stadium's Infinity Screen, which "features the most LEDs ever used in a sports or entertainment venue." (source)

(source: NBCSports / NFL)

Using a custom mapping template developed by Maximilian Nicklas, Sr. Media Director at Production Club, we were able to fine-tune our visuals to seamlessly wrap around each element.



Super Bowl LVI amassed 112.3 million viewers, the most watched show in five years (source). This project taught me about large scale social events, and the massive coordinated effort it takes to pull them off.

(source: NFL / NBC Sports)


(source: NFL)


(view from inside one of the project files)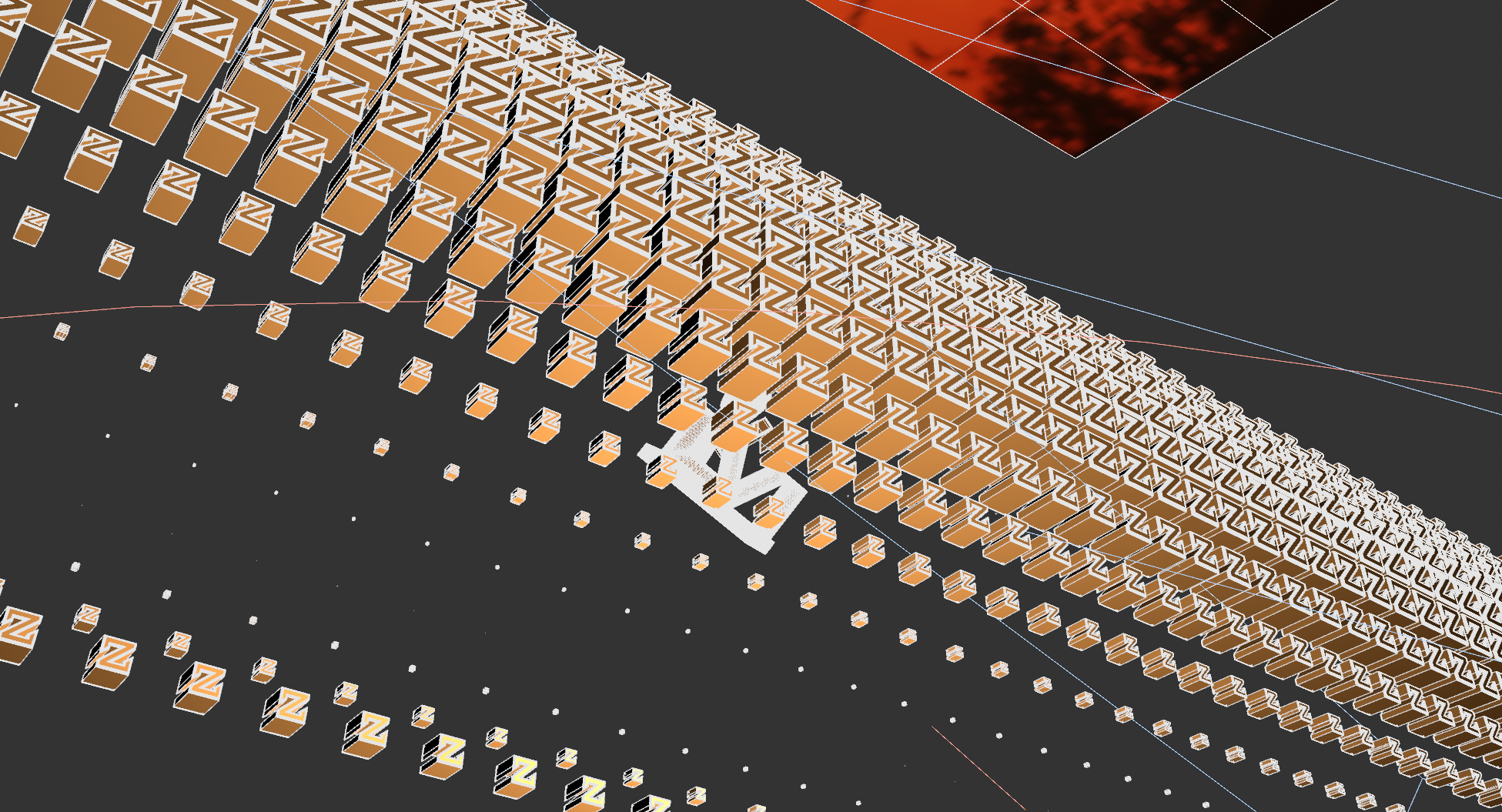 (another behind the scenes view)

Creative Team:
Abigail Fairfaix - 3D & Motion Graphics
Eric Au - Creative Director
Maximilian Nicklas - Sr. Media Director
Arthur Hale - Render Farm Lead
Steven Turner - 3D Artist